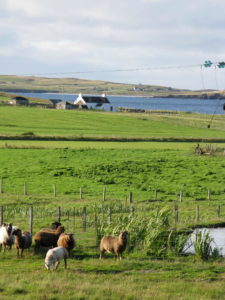 Amy Detjen and I are leading two trips to Scotland and Shetland in 2017!
August 25th – September 7th and September 10th – September 23rd
Explore Edinburgh and Shetland! Take classes from such knitting greats as Hazel Tindall, Donna Smith, Lucy Hague. Visit the Shetland Textile Museum, Jamieson & Smith Wool Brokers, and Jamieson's of Shetland Spinnery. And so much more!
For full details, click a-knitting-trip-to-scotland-sept-2017. The itinerary for the August trip is the same as that for the September trip, although we will be using a couple of different hotels.
There are still spaces in the August trip, so please contact me janine AT feral knitter DOT com!
Photo by Karen Campbell