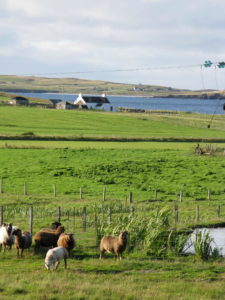 Amy Detjen and I are leading two trips to Scotland and Shetland in 2017!
Explore Edinburgh and Shetland! Take classes from such knitting greats as Hazel Tindall, Donna Smith, Lucy Hague. Visit the Shetland Textile Museum, Jamieson & Smith Wool Brokers, and Jamieson's of Shetland Spinnery. And so much more! For full details see A Knitting Trip to Scotland AUGUST 2017.
The September 10th – September 23rd trip is full, but the August 25th – September 7th trip still has a double room and a single room open. These tours are planned by a professional travel agency, Celtic Journeys, and their experience coupled with our love of knitting should make for a great time.
Please contact me janine AT feral knitter DOT com if you have any questions!
Photo by Karen Campbell