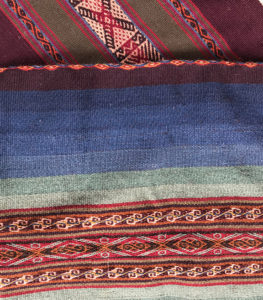 Peru! To a knitter or weaver or spinner, this name conjures up visions of a welter of colors and patterns and textures. Such an incredibly deep textile tradition to explore! So much to learn, so much to see, so much to inspire!
I am absolutely delighted to announce the itinerary for the trip that I will be co-leading with Jim Petkiewicz, who has deep connections with the people and places of Peru.
November 5 – 15, 2018
We will start in Arequipa, where you will have a knitting class with me, a mercado tour and cooking lesson, and freedom to explore the nearby sights.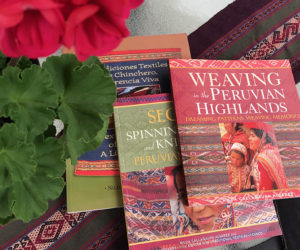 Next we fly to our home base in the ancient Incan city of Cusco. Twice we will head off to the small town of Chinchero for workshops at the Centro de Textiles Tradicionales de Cuzco, tour the Sistine Church of Andahuaylillas, and enjoy free time for exploration.
Then it's off to Ollantaytambo in the Sacred Valley, where we will catch the train to Machu Picchu. An experienced guide will help us understand this awe-inspiring place, and then we will enjoy a restorative buffet before returning to our hotel.
We have left lots of free time in the itinerary for exploration—make your own connections, wander at will, wonder at the new colors and patterns everywhere you look—and relaxation.
Back to Cusco, enjoying a scenic drive back to our hotel.
In this outline of the trip I've barely touched on the details! You can download the full itinerary and registration information by clicking here.
I would love it if you could join us on this adventure!
SaveSave