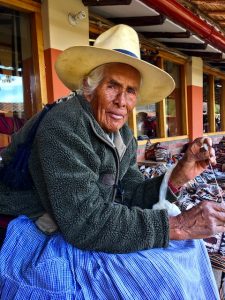 Peru! A country with a deep and vibrant fiber culture, rapidly modernizing but taking care to keep its traditions alive. Jim Petkiewicz and I have designed a tour that maximizes our opportunities to meet and learn from local people while exploring the historical and cultural landscape.
Some highlights:
All-day natural dyeing class at the Center for Traditional Textiles in Chinchero
Mercado tour and cooking class
Machu Picchu
Traditional pachamanca lunch
Day with weavers in a small Andean community
and much, much more
Dates: November 8-19, 2020
For all the details and the full itinerary, press HERE.
Photo by Jim Petkiewicz, taken at the Center for Traditional Textiles